The other day I made a quick stop at a local trail to see if I could find the beginnings of pink lady slipper or blue-bead lily greens. I know where they grow in this particular area but in the past I have only spotted them after they are in flower. Since learning more about wildflowers is one of my current nature goals, I want to try to track their growth from the first shoot all the way to flower and beyond.
I did not find the greens I was looking for but I found things I did not set out to find.
I spotted the first sign of the false lily-of-the-valley flower.
Then while practically laying on the ground to get a picture of those i saw a little growth coming from a cutting. I am still in need of time to investigate this one but the colors and shape were fascinating.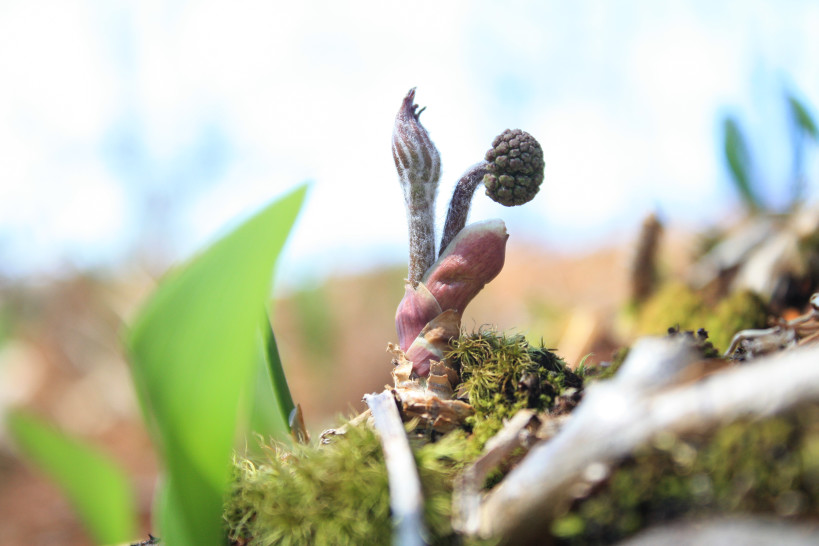 As I walked I found myself looking down, in search of those particular greens I set out to find, but instead found a whole host of other growth and development; sure signs of spring I may have missed otherwise.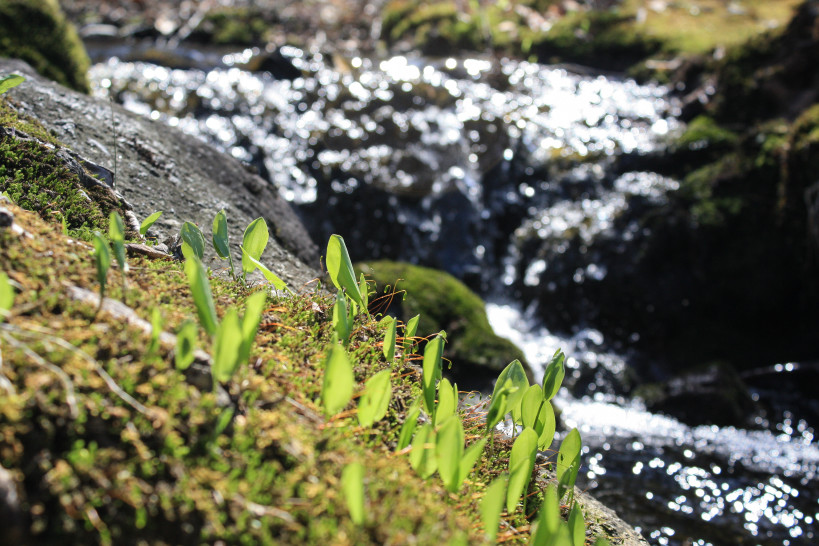 As I was crawling around the woods I thought of a quote I shared recently on Instagram:
"I never go out knowing what I am going to find. The interest is in finding what I didn't know I was going to find."
                        ~ Henry David Thoreau
Sometimes it is not about finding what you are looking for, but just finding what you find!
~ Dawn