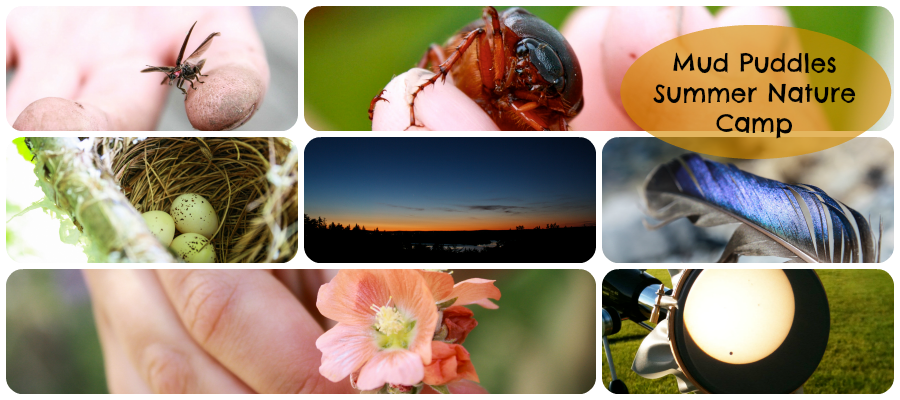 Do you want to encourage your family to spend more time outdoors?
Are you looking to add more nature study into your summer?
Would you love four weeks of nature study planned for you complete with information, projects, book lists, and other resources? 
Click on over to learn more about our Mud Puddles Summer Nature Camp and sign up for a month of nature fun!