The next Everyday Nature for Families workshop will be in the Spring. Please sign up for the Mud Puddles to Meteors Newsletter here for announcements. 
Do you feel like there is not enough time in the day to connect with nature?
Are you having a hard time unplugging your family to get outside?
Do you feel like you have to go far afield to find nature?
Connecting your family with nature is easier than you might think, and can be done in simple ways that become a part of daily life.
In this 2 week workshop:
~ We will explore the almost never-ending possibilities to bring nature into your everyday life with simple activities that can easily be integrated into your daily life. (Most requiring nothing but your senses and a wee spirit of adventure.)
~ Daily PDF's will help guide you through the workshop and help you expand on the foundation activities as you (and your kids) grow in your knowledge and familiarity with our natural world. 
~ We will share these experiences in a private Facebook group that will remain open for 30 days after the workshop has concluded.
All of this and more will help you tap into the amazing benefits nature has to offer to you and your family.
Join Us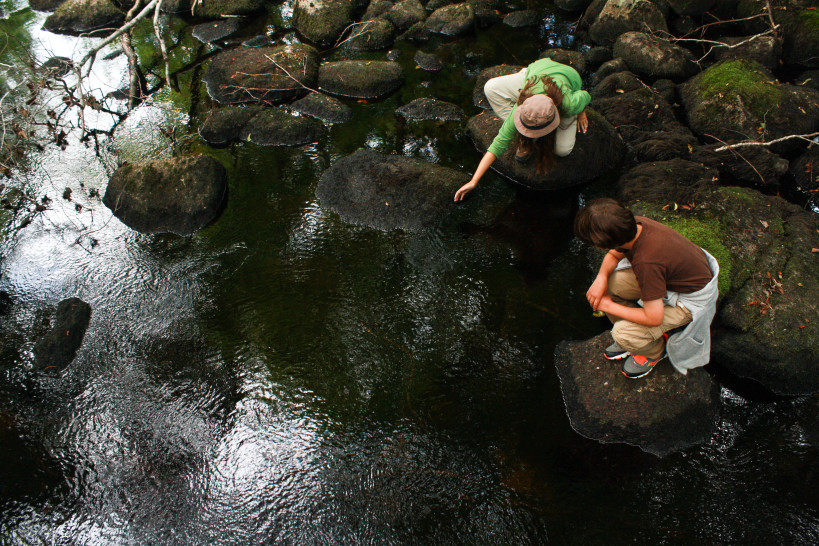 At the end of this workshop you will:
– feel a deeper connection with nature
– feel good about unplugging your family and getting outside
– be able to easily incorporate nature study into daily life
– see your kids blossom and become more confident outdoors
– feel more comfortable outside and interacting with nature
The simple daily activities will take only  5-10 minutes to complete and can be reflected upon later on a journal page, if you so choose.
The PDF's will also include additional projects, book suggestions, links to future learning, and reflection journaling pages.
The Facebook group will be a private place to share your experiences, and struggles, in a safe spot with other parents going through the same.
Your family will benefit (mind, body, and soul) from unplugging from the digital world (for a little bit) and plugging into nature!
Click Here to Sign Up
I am passionate about helping families unplug, get outdoors, get healthy, do simple things to connect with nature (and each other) daily, and learn a bit about our world along the way. It is not always easy to get my kids outside but the benefits of doing so are exponential and I could not imagine life without our time outside, connecting to the natural world.
I have co-authored the forthcoming book, "Whatever the Weather: Science Experiments and Art Activities that Explore the Wonders of Weather" (Roost Books, April 2016) and co-blog at Mud Puddles to Meteors, a nature study blog for families! 
I hope you will join me and bring a little bit of nature into your everyday family life.
~ Dawn
Questions and Answers
How much time will the activities take each day?
The activities themselves will take 5-10 minutes each day. If the kids are engaged they could extend to be much longer and you will have the option of filling out your reflections journal page.
I live in the city, will this be of value to me?
Yes! We will focus on easy ways to find nature in any environment. Those participants who live in the city or suburbs will learn great ways to connect with nature right where you are!
All my kids want to do is play on their digital devices and they never want to go outside. Will we still benefit from taking this workshop? 
Absolutely! We will go over lots of simple ways to help your family unplug and get outside.
Do I need to know a lot about nature?
No! Even if you know nothing at all you will find this workshop will open up your eyes and senses to tune into what is around you, and in turn, help your kids connect and learn more about your world.
My child is scared of nature things like bugs, the wind, or even getting dirty, can we still participate? 
Yes! In fact, in the workshop will help you and your child overcome those fears and create a healthy relationship with nature.
Do I have to be on Facebook to participate?
While there will be great value in joining the FB group, you do not have to be in that space to make the workshop valuable. The activities and projects themselves create the core value of the workshop. And you will always have the option to email me with any questions, concerns or just to share!
Please feel free to email me at dawnsuzettesmith (at) gmail (dot) com if you have any other questions!
I would love to have you join the growing number of families who have found the joy of connecting with nature daily and see the benefits it can bring to you and your family. 
Sign Up Here